About Us
Who we are
The Cystic Fibrosis Association of Erie County began its journey on May 3, 1965, when and Lucille (Shea) Sullivan and Timothy Paul Sullivan (Paul) had a child Timothy with Cystic Fibrosis who passed away at the age of 10 in 1964. The Sullivan's hoped to bring public attention to this disease, realizing that early diagnosis and treatment could help keep children alive while waiting for a cure. 
Today, the CFA continues this journey as a team of unpaid volunteers who proudly carry-on the Sullivan legacy. The CFA helps better the lives of individuals with CF and their families to alleviate some of the financial burdens, stress, and anxiety that come with the challenges associated with CF. 
The CFA currently supports between 40-45 families struggling with this life-shortening, inherited disorder for which there is no cure.
---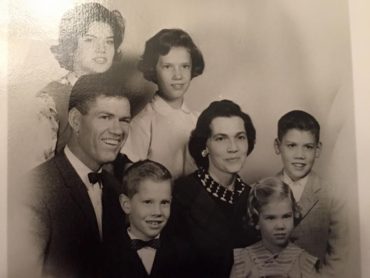 Sullivan Family 1962
Left to right, top row: Laura and Elaine; middle row: Paul Lucille, and Tim; bottom row: Joe and Mary Rose